Due Date for the cohort starting Fall 2023: Application materials are due February 15, 2023, 5:00 p.m. PST.
Questions about applying? Email dtod-deveng@berkeley.edu or book an appointment with Matt Podolsky, the DToD Program Coordinator.
Updates: 2023-01-24: clarified that consultation meetings and recommendation letters are not needed for Masters applicants; edited application form description and matching PDF version (3000 characters = ~500 words, InFEWS/FEWS -> DToD occurrences).
The DToD NSF Research Traineeship Fellowship is available to Master's and PhD students, with an option to do a Designated Emphasis in Development Engineering (for PhD students). The Digital Transformation of Development (DToD) Fellows Program is open to all UC Berkeley PhD and Master's students in good standing in any field, with a focus on engineering, physical sciences, natural sciences, social sciences, business, education, information and communication, or public health. Interested students are encouraged to apply early in their degree to most benefit from being a part of the DToD Fellows community. All Fellows will be eligible for special events, workshops, professional development, internship travel funds, and other DToD program elements.
DToD is a part of the larger Development Engineering program. PhD students who are also interested in the Development Engineering (DevEng) Designated Emphasis (DE) can apply for the DE through the DToD application. More info about the DE requirements for PhD students can be found on the DevEng DE page. 
A select number of Fellows meeting NSF eligibility requirements may be awarded a year of funding, including tuition, fees, and $34,000 stipend. Strong priority is given in allocating funds to students who enroll in the DE, as this demonstrates the strongest commitment to devoting the student's graduate work to DToD areas. See the DToD Funding page for more details.
Before applying, interested PhD students also applying for funding are required to arrange a consultation meeting with one of the DToD Faculty Academic Advisors (core DToD faculty, see faculty list here). For PhD DToD applicants not also applying for funding this meeting is encouraged but not required; it is not required for Master's students who are applying or current DToD fellows applying for funding consideration.
If you are interested in the Development Engineering DE, it is recommended that students also speak with the Development Engineering Director, Dr. Yael Perez: Dev.Eng@berkeley.edu.
All DToD fellows will need to meet the following course requirements as part of their traineeship:
DevEng 200 (Design, Evaluate & Scale Development Technologies; 3 units, Fall semester)
DevEng 290 (DToD Seminar; 1 unit, Fall semester)
DevEng 210 (Development Engineering Research & Practice Seminar; 2 units, Spring semester). Master of Development Engineering students will take DevEng 203 (Digital Transformation of Development; 3 units; Spring semester) instead.
Ph.D. students will be expected to meet the DevEng Designated Emphasis requirements, which include the courses above and 3 DToD-satisfying electives)
Master's students must take 1 DToD-satisfying elective in addition to the courses above.
Additionally, fellows must meet NSF reporting and acknowledgement obligations and participate in select DToD events.
Application Packet Requirements
This online application form, completed. You can review the full list of questions before filling the online form here: DToD Application Form 2023. This form includes a letter of intent summarizing research interests and any educational or employment background in issues related to development economics or development engineering, and how you intend to focus your research on digital transformation of development. (500 word limit).
Current UC Berkeley PhD students should provide a letter of recommendation from a member of the DToD faculty academic group or their graduate research advisor in their home department. The letter should be emailed to dtod-deveng@berkeley.edu. Students applying to UC Berkeley for PhD program admissions should work with their application department's admissions office to see if they are eligible and obtain departmental approval to apply. Note: The faculty letter could be submitted by the faculty member separately, or as part of your package. Current UC Berkeley Master's students and current DToD fellows applying for funding consideration do not need to provide a letter.
Students can become DToD fellows with or without a DToD NRT funding support. If you are eligible and interested in being considered for funding you will check that box in the online application form. For more information please see Funding.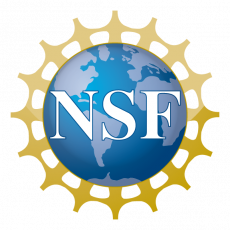 This material is based upon work supported by the National Science Foundation under Grant No. DGE-2125913. Any opinions, findings, and conclusions or recommendations expressed in this material are those of the author(s) and do not necessarily reflect the views of the National Science Foundation.
@ 2022 UC Berkeley Graduate Group in Development Engineering