The Master of Development Engineering Advisory Board is composed of leaders adept in global innovation and problem solving from multiple sectors and fields. They serve to advise Development Engineering faculty and students about research opportunities, summer internships, and job placements. They also provide guest lectures across the curriculum in their areas of expertise.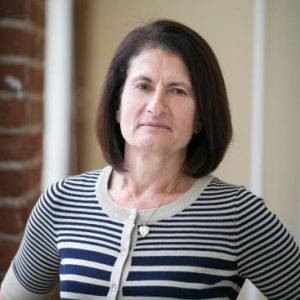 Victoria Coleman is the former CEO of Atlas AI, a public benefit corporation bringing world class AI solutions to sustainable development. She is a member of the Defense Science Board, the Chair of DARPA's Microsystems Exploratory Council, a Senior Fellow at the Potomac Institute for Policy Studies, a member of Lockheed Martin's Technology Advisory Group, and a member of Santa Clara University's Advisory Board for the Department of Computer Engineering. She serves as Senior Advisor to the Director of the Center for Information Technology Research in the Interest of Society (CITRIS) at UC Berkeley.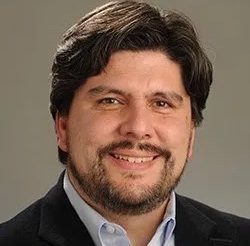 Oscar Dubón is a Professor of Materials Science and Engineering (MSE) at the University of California, Berkeley. Having recently served as Vice Chancellor for Equity and Inclusion, he oversaw the establishment of several efforts promoting institutional support for Latinx/Chicanx, Asian Pacific Islander and Native American students. He is also a faculty scientist at the Lawrence Berkeley National Laboratory, where he has led the establishment of the Berkeley Bridge Graduate Summer Fellowships program. Since joining the Berkeley faculty in 2000, his research has focused on the relationship between defects and properties of materials and the growth mechanism of semiconductor epitaxy.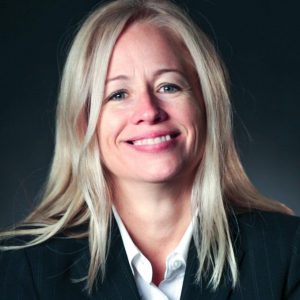 Elizabeth Hausler is the Founder and CEO of Build Change and a global expert on resilient building and post-disaster reconstruction. Elizabeth's strategic direction and leadership has grown the organization from a few employees in 2004 to over 230 strong working on three continents. She is a 2004 Echoing Green Fellow, a 2006 Draper Richards Kaplan Fellow, and a 2009 Ashoka-Lemelson Fellow as well as the recipient of a 2017 Skoll Award for Social Entrepreneurship and a 2018 UC Berkeley Campanile Excellence in Achievement Award. She is a member of UC Berkeley's Environmental Engineering Department's Academy of Distinguished Alumni.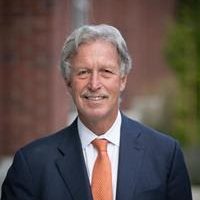 Stephen Isaacs is the former President and CEO of Aduro Biotech, a publicly traded clinical stage biotechnology company focused on immuno-oncology, with additional programs in autoimmunity and infectious disease. Prior to Aduro, he founded Cerus Corporation in 1991, a biomedical products company commercializing the Intercept Blood Systems. He is the founder of the Alliance for Global Health and Science with the Department of Public Health at UC Berkeley, which undertakes capacity building at universities and medical schools in Uganda and Zimbabwe. He also established the Immunotherapeutics and  Vaccine Research Initiative at UC Berkeley, to promote immunological research for cancer and infectious disease.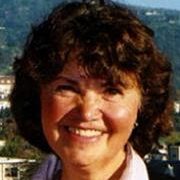 Beatriz Manz is a Professor Emerita of Geography and Ethnic Studies at the University of California Berkeley. She served as Chair of both the Department of Ethnic Studies and the Center for Latin American Studies, where she remains active. Her research is focused on indigenous Mayan communities in contemporary Guatemala, and she has been called to serve as an expert witness on human rights abuses in Guatemala before both the U.S. Congress and the Audencia Nacional (Spain's National Court). Throughout her career she has been involved with international, governmental and non-governmental institutions focused on international human rights issues, such as the UNHCR, UNDP, Human Rights Watch, Amnesty International, Oxfam, and the Center for Justice and Accountability.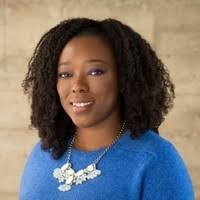 Omoju Miller is Technical Advisor to the CEO at GitHub, where she previously served as a Senior Machine Learning Data Scientist. She has over a decade of experience in computational intelligence, having worked at Google, REACH Technologies, and Insight Data Science. She holds a Ph.D. from UC Berkeley in computer science and education. She has co-led the nonprofit investment in computer science education for Google, and served as a volunteer advisor to the Obama administration's White House Presidential Innovation Fellows. She is part of Bloomberg's Beta Future Founders program, and is a member of the World Economic Forum Expert Network in AI.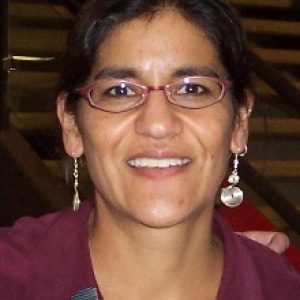 Martha Saavedra has served as Associate Director of Cal's Center for African Studies since 1993. She received a PhD in Political Science from UC Berkeley. She has taught at St. Mary's College of California, Ohio University, the Escuela de Estudios Universitarios Real Madrid, and at UC Berkeley, including in Global Studies, the Osher Lifelong Learning Institute, and the Graduate School of Journalism. Her research has ranged from agrarian politics and ethnic conflict in the Nuba Mountains of Sudan, to representations of Africa in Chinese popular culture, and to gender, development, and sport in various Africa countries. She recently worked on a collaborative project on sport and development in Cape Verde, Nepal, and Timor-Leste and on African athletic migration to the European Union.
Ryan Shelby
is
a Career Diplomat & Supervisory Foreign Service Engineering Officer serving within USAID/Southern Africa since 2019. In this role, Dr. Shelby serves as the main infrastructure and construction expert for 15 countries in Sub Saharan Africa. He provides technical guidance for the design, construction, operations, and maintenance of infrastructure for economic growth, education, health, governance, and sanitation goals. In 2019, Dr. Shelby was awarded the Samuel J. Heyman Service to America Medal for National Security and International Affairs, given to the U.S. Government officials who have fostered innovation and have provided the greatest benefit to the American people. A native of Alabama, Dr. Shelby completed his Ph.D. at the University of California, Berkeley in Mechanical Engineering.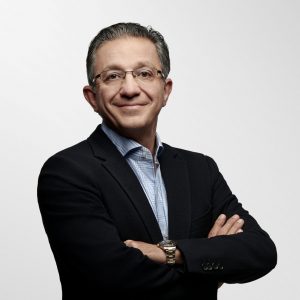 Shane Tedjerati is President of Global High Growth Regions at Honeywell, responsible for business expansion in Asia, Africa, Latin America, the Middle East, and Eastern Europe. Prior to Honeywell, he was Regional Managing Director for Deloitte Consulting  for Greater China. He is a Henry Crown Fellow of the Aspen Institute and co-founder of its Middle East Leadership Initiative and China Fellowship Program; special advisor to Chongqing and Wuhan Mayors; a member of the advisory board of Antai College of Economics and Management at Shanghai Jiao Tong University; and industry Co-Chair of China Leaders for Global Operations, a dual master's degree program from MIT and Shanghai Jiao Tong University. He has lived in China for more than 20 years and speaks six languages.
@ 2023 UC Berkeley Graduate Group in Development Engineering